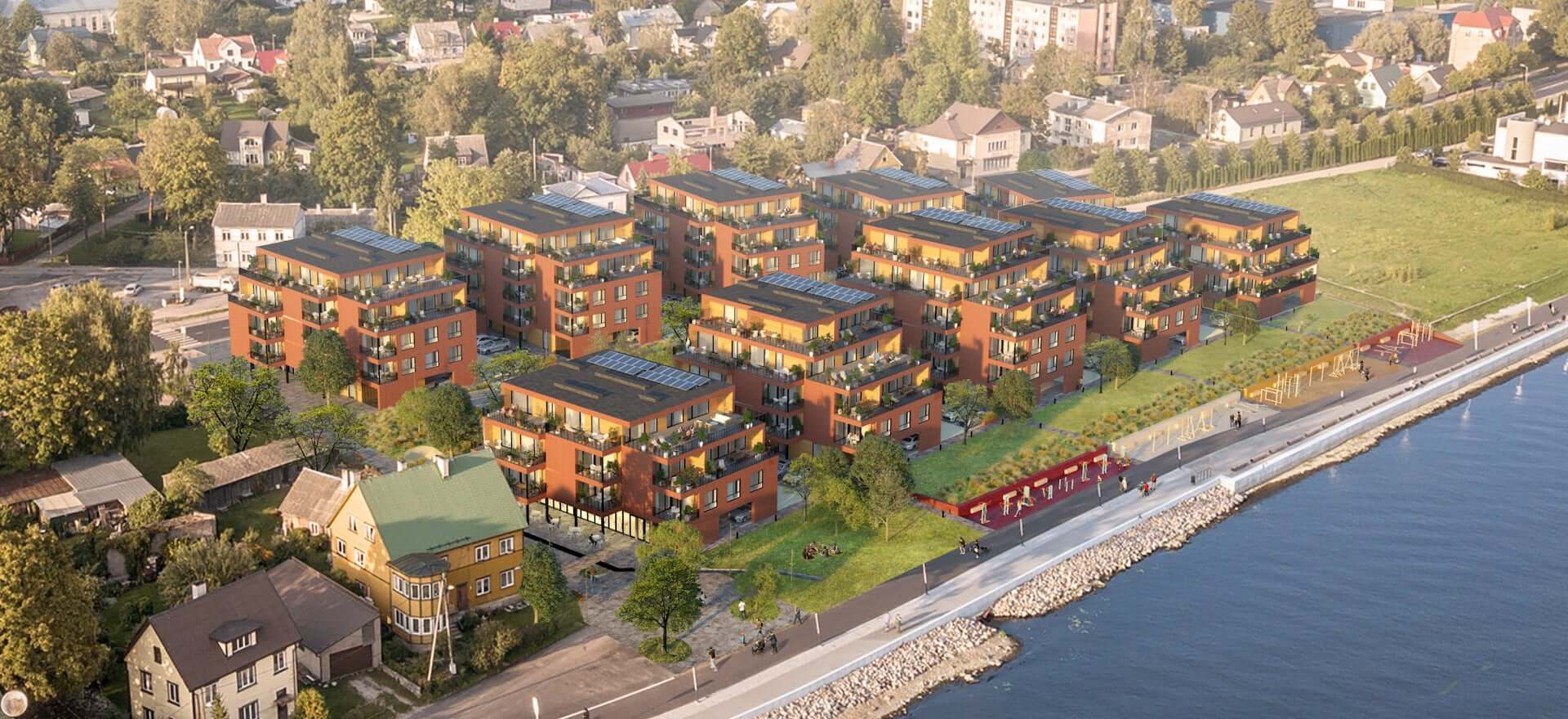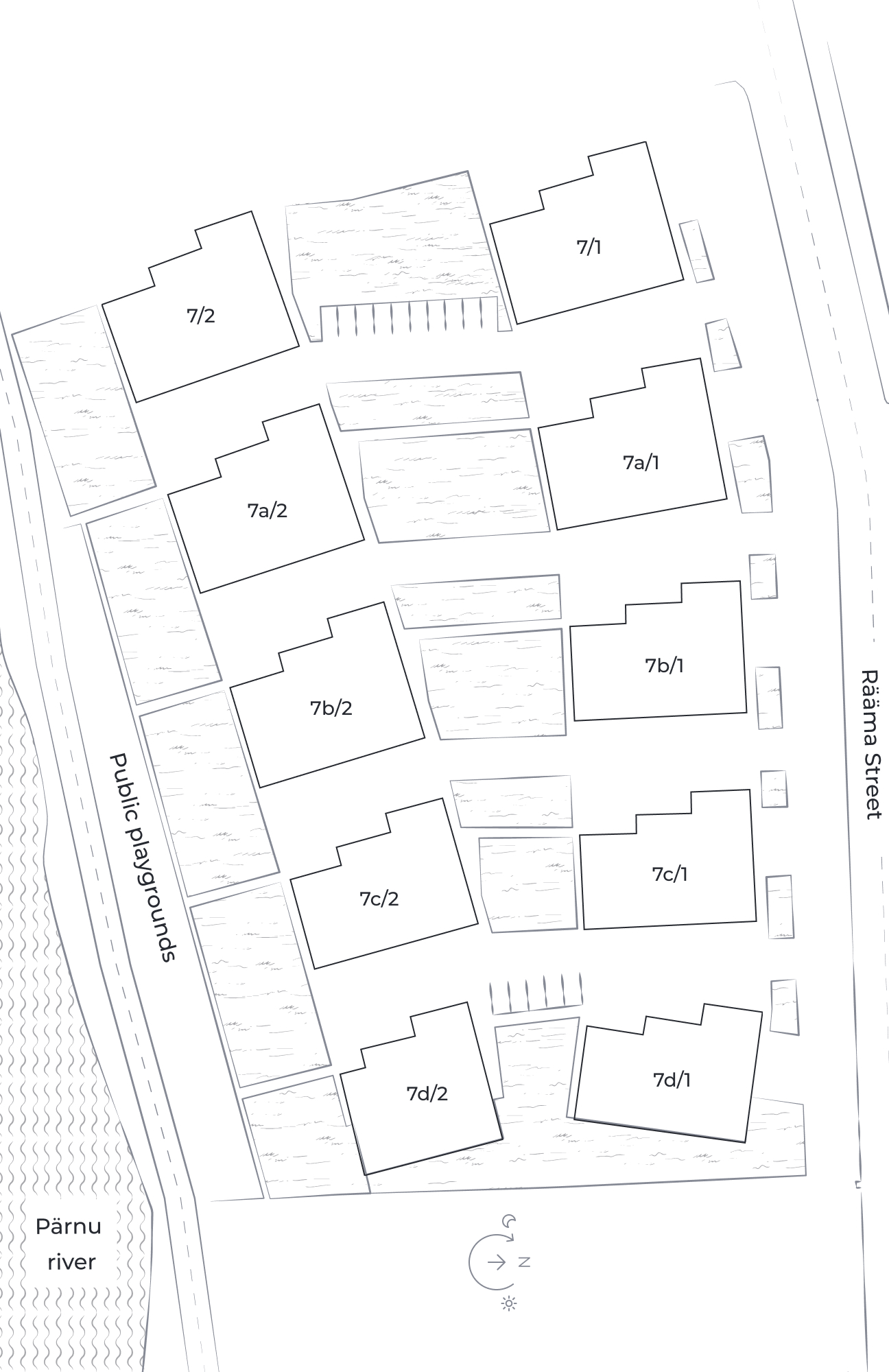 Rääma 7d/1
Apartment
Floor
Rooms
Size
Balcony/terrace
Price
1

Floor:

2

Rooms:

4

Size:

81,1 m²

Balcony/terrace:

21,7 m²
249 000 €
2

Floor:

2

Rooms:

4

Size:

82,5 m²

Balcony/terrace:

25,7 m²
299 000 €
3

Floor:

2

Rooms:

3

Size:

61,1 m²

Balcony/terrace:

10,2+20,4 m²
239 000 €
4

Floor:

3

Rooms:

4

Size:

74,5 m²

Balcony/terrace:

30,2 m²
259 000 €
5

Floor:

3

Rooms:

2

Size:

39,4 m²

Balcony/terrace:

34,7 m²
reserved
6

Floor:

3

Rooms:

2

Size:

37,1 m²

Balcony/terrace:

21,3+43,5 m²
177 000 €
Rääma 7d/2
Apartment
Floor
Rooms
Size
Balcony/terrace
Price
1

Floor:

1

Rooms:

5

Size:

108,8 m²

Balcony/terrace:

11,3+31,5 m²
upcoming
2

Floor:

2

Rooms:

3

Size:

55,1 m²

Balcony/terrace:

21,8 m²
215 000 €
3

Floor:

2

Rooms:

2

Size:

49,8 m²

Balcony/terrace:

-
160 000 €
4

Floor:

2

Rooms:

3

Size:

56,7 m²

Balcony/terrace:

30,5 m²
240 000€
5

Floor:

2

Rooms:

2

Size:

42,6 m²

Balcony/terrace:

10,2+18,7 m²
195 000 €
6

Floor:

3

Rooms:

2

Size:

38,7 m²

Balcony/terrace:

30,2 m²
183 000 €
7

Floor:

3

Rooms:

5

Size:

142,8 m²

Balcony/terrace:

49,5+21,2 m²
reserved
8

Floor:

4

Rooms:

3

Size:

57,9 m²

Balcony/terrace:

24 m²
260 000 €
9

Floor:

4

Rooms:

3

Size:

66,5 m²

Balcony/terrace:

83,9 m²
325 000 €
All prices inclusive VAT 20%.
Parking space from 7000 €, storage from 6500 €.
Apartments are sold only with a parking space and storage.
Interested?
Get in touch!
Seileri Kvartal is being developed and the quality of its construction is being guaranteed by Nordecon AS, which has almost 20 years of experience on the property development market in Estonia.
We use personal data solely to respond to enquiries. We do not forward personal data to third parties or add them to databases for the purposes of advertising.
Review Nordecon's privacy policy.
Thank you!
We'll be in touch with you shortly.